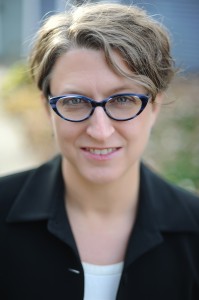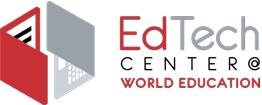 My name is Jen Vanek. I am the Director of Digital Learning and Research at the EdTech Center @ World Education. In my work there, I conduct field testing on promising new educational technologies, facilitate a community of practice on distance and blended learning called the IDEAL Consortium, and collaborate with talented colleagues to build the capacity of educational institutions to use technology to reach more adult learners with basic skill development needs.
For many years I worked as the Educational Coordinator for the Northstar Digital Literacy Assessment for the Minnesota Literacy Council. I have also recently taught classes in the Second Language Education program at the University of Minnesota. I completed my Ph.D. in Second Language Education at the University of Minnesota, where I helped establish and taught in the TESL Minor program in the College of Education and Human Development.
My research explores the difficulties faced by many migrants, refugee, and immigrant adults confronted with technological ubiquity in economically developed countries. My dissertation used Design-Based Research to collaboratively define instructional challenges common in community-based learning labs facilitated by volunteer tutors or instructors. I worked working with AmeriCorps members to build and implement a digital homeroom, an instructional resource to help with challenges of computer skill instruction for English language learners. The project helped solve a local problem and contributed to knowledge regarding issues of digital literacy and language learning.
I've been working in the field of adult English language learning since receiving my MA TESOL from the University of Illinois-Chicago in 1996. I've supported adult English language learners on college campuses, at adult learning centers, in workforce centers, and in factories. My recent work centers on creating online content and supporting the professional development of ESL and Adult Basic Education teachers in the areas of digital literacy and online learning. This work has helped me realize how crucial digital access is and the importance of supporting professional development, literacy programming, and policy changes that ensure learners have the skills and knowledge to leverage that access.